Imest s.r.l.
construction of molds and molding of plastic materials since 1967

Imest srl, having its office in Turin, has worked in the field of moulds manufacturing for plastic, pressure die-casting and precision plastic technical items since 1967.
The company human resources are highly qualified and have contributed to get the sought-after UNI EN ISO 9001 Certification.
The know-how acquired over the years, together with personnel professionalism, allow it to offer its customers a complete and highly competitive service for new items design and development, moulds realisation, manufacturing and certified quality, punctuality in deliveries and maximum flexibility.
The design is performed internally with constantly updated and cutting-edge software.
All projects are completely realized in 3D.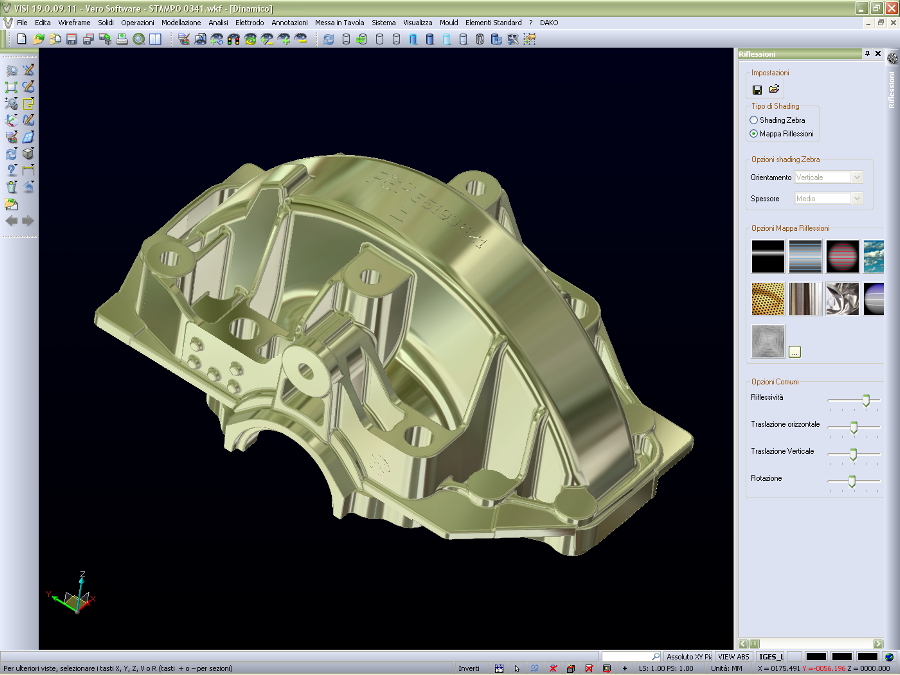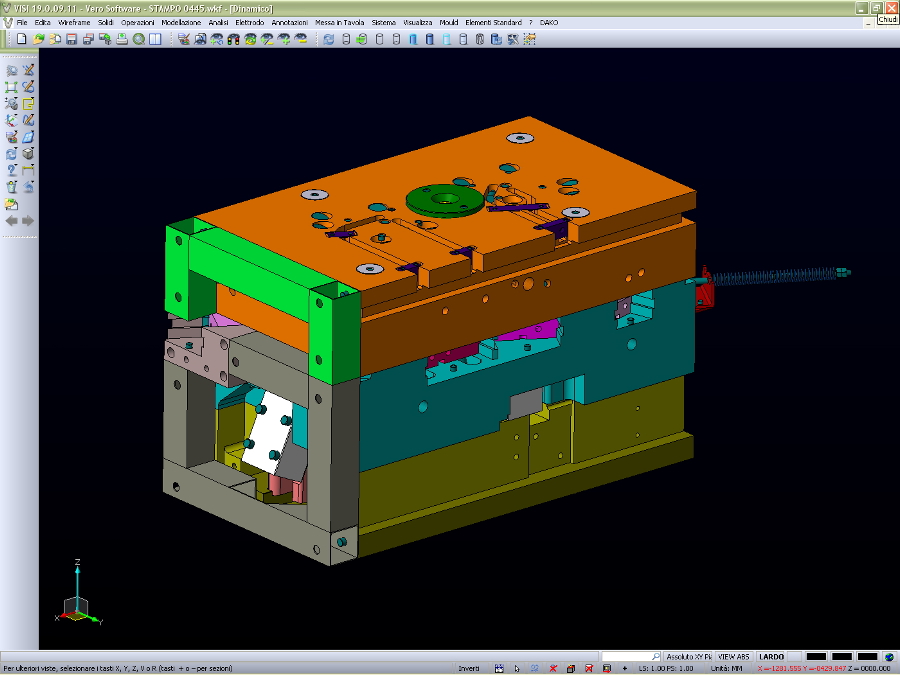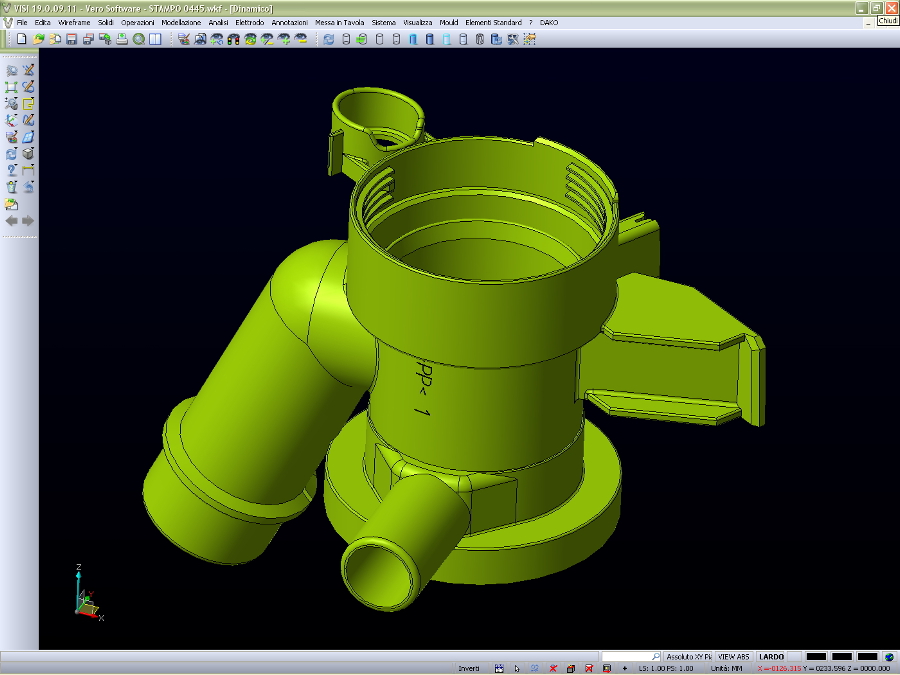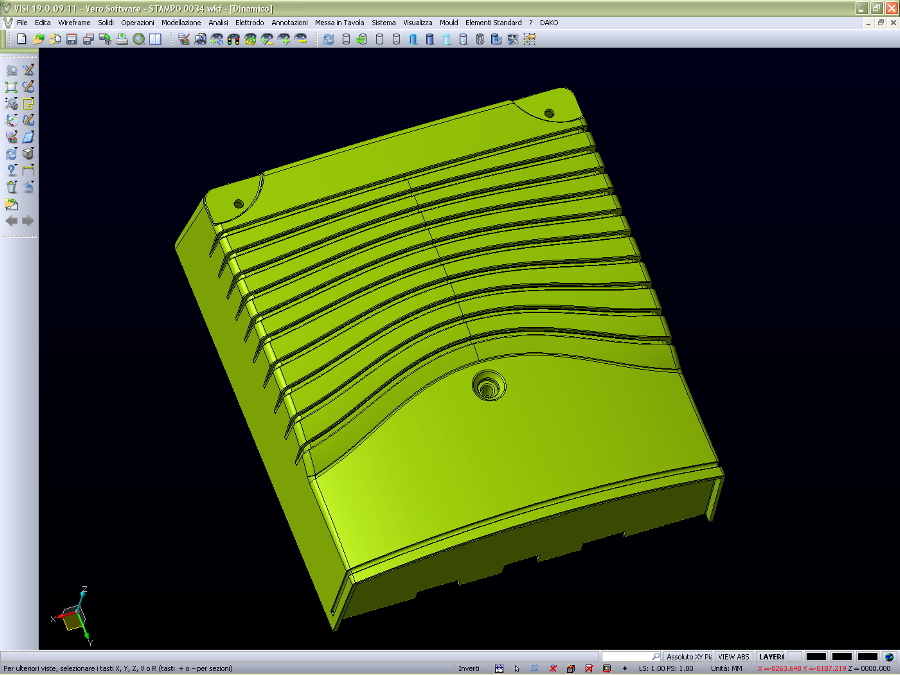 Imest Srl is specialised in small-medium thermoplastic and aluminium pressure die casting moulds.
The engineering workshop disposes of a modern technology: work centres for milling, plunge spark and electrical discharge machining and the relevant tools for the adjustment.
Manufacturing is carried out through CAM systems.
Tool paths can be carried out both by the engineering workshop and by skilled personnel having a CAD CAM area on each workstation.
The perfect synergy among engineering department, engineering shop and moulding shop guarantees a certain flexibility and elasticity in terms of realisation and manufacturing of any thermoplastic item, satisfying that way, in the shortest possible lapse of time, each customer's request.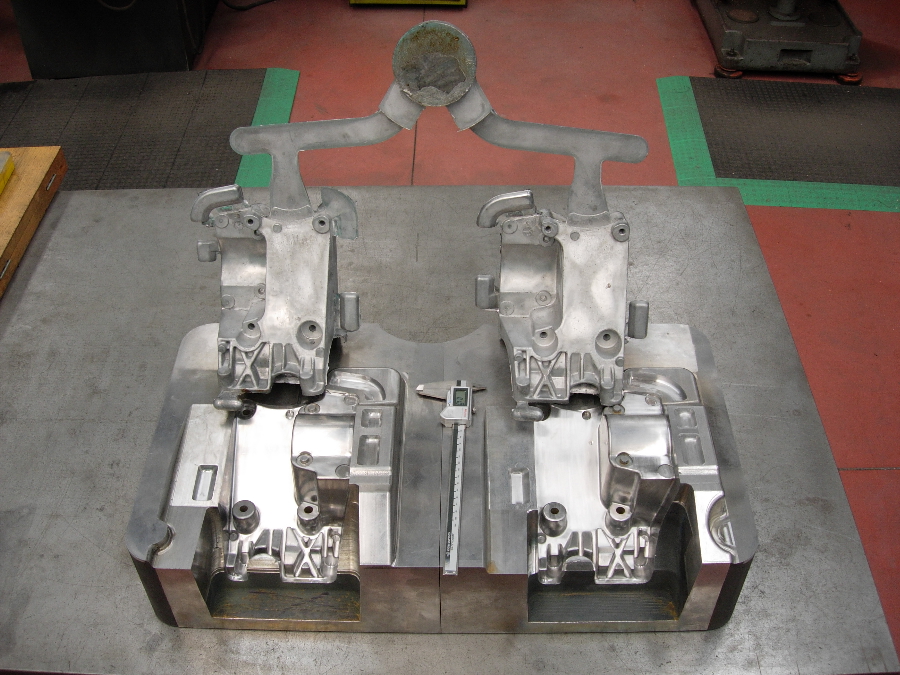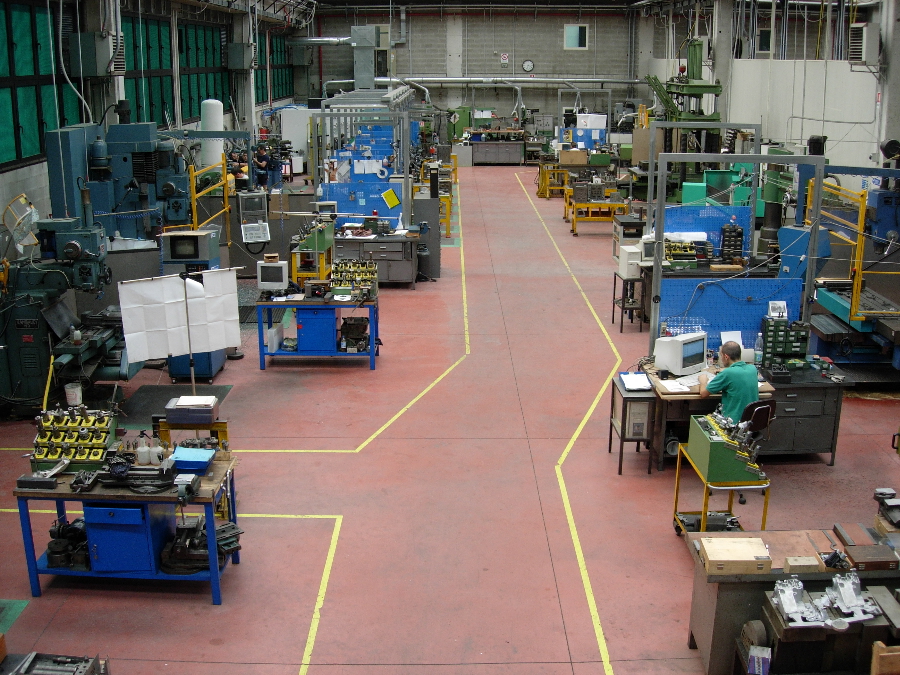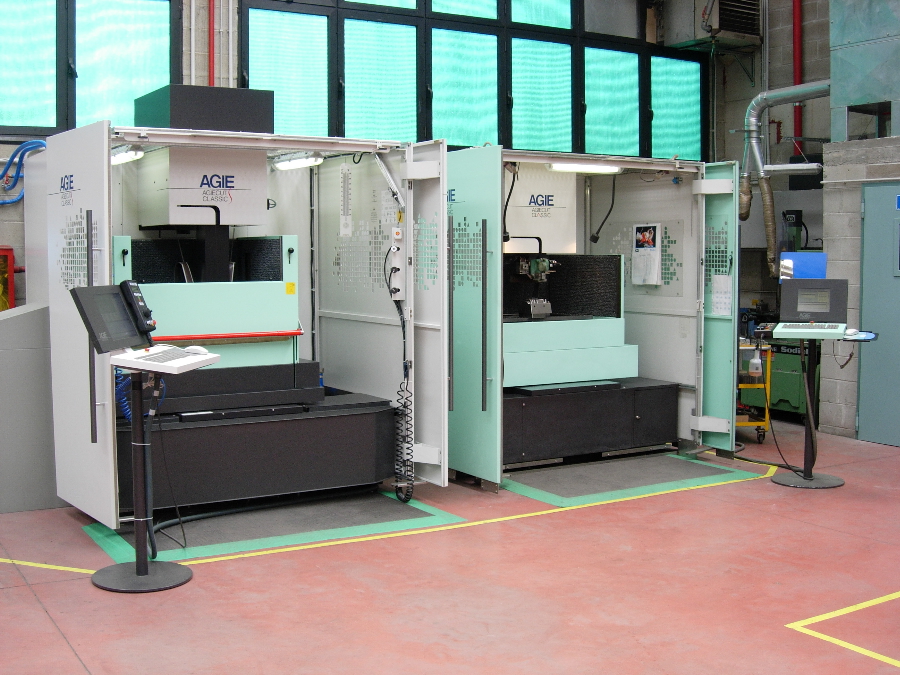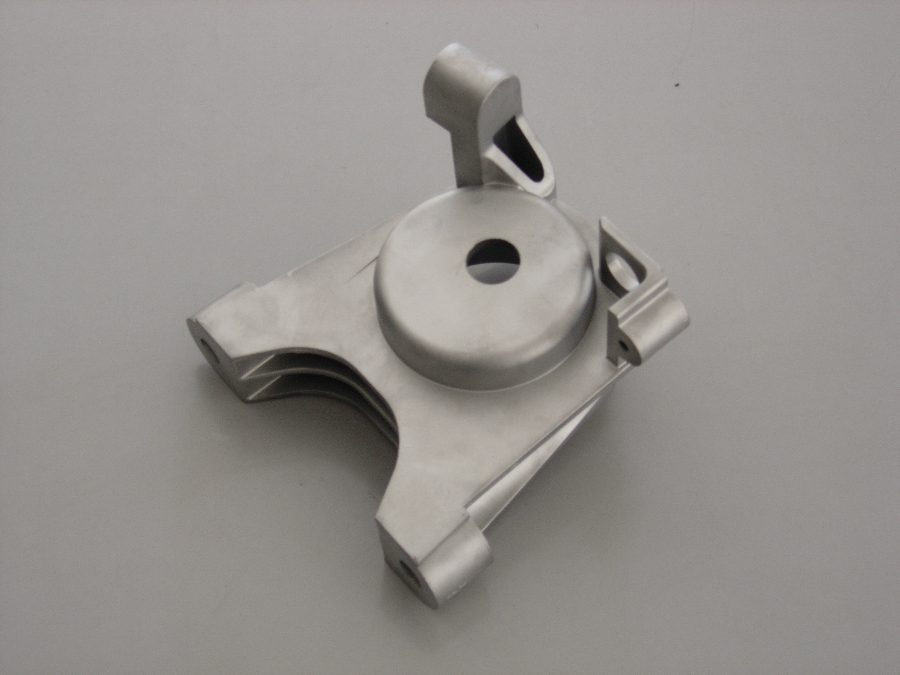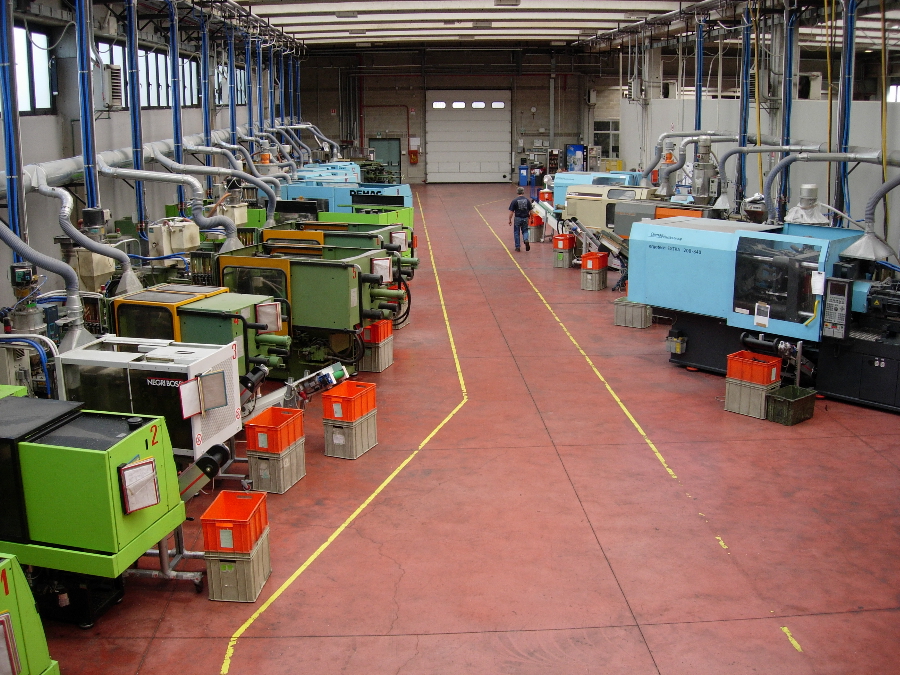 As regards moulding, are used thermoplastic injection presses from 25 to 360 tons (ENGEL, N&B, DEMAG) to manufacture finished products having a weight up to 1 kg.
Presses are fitted with continuous-process feeders and dehumidification systems allowing a "perfect" transformation of all polymers like: ABS, PA, PBT, PC, PC/ABS, PS, PET, PMMA, PP, POM, PPO, PPS both in their basic versions and in the modified ones in which filler of mineral origin, glass, carbon, ptfe, talc and many other substances are added.
The perfect realisation of the product is ensured by:
the personnel monitoring of the "Quality control" that detects possible anomalies already in the manufacturing phase allowing that way shop people in charge to immediately adjust them.
controls carried out using a statistical method on delivery lots that allow to detect non-standard parts.
The main served product sectors are the following ones: automotive, computer for offices, telephony, safety systems, electrical household appliances, windows and shutters.
If required by customers, it is possible to carry out assemblies and works like tampographies, serigraphies, ultrasound welding, etc.